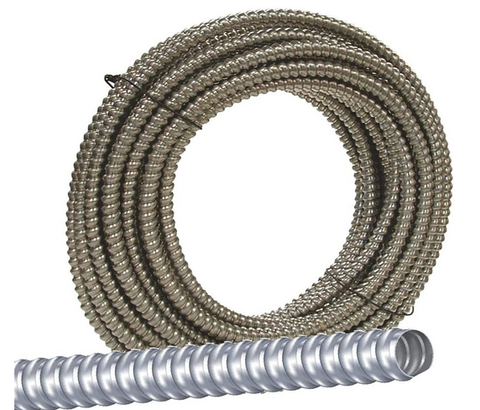 Woods AL Flex Fo5000050M Type Rwa Reduced Wall Flexible Conduit, 1/2" X 50 Ft' #55082122
Description:
For power and lighting circuits, branch circuit wiring, office partition furniture, voice, data and signal transmissions, lighting fixture whips, motor leads and video cable.
Ideal for hidden, exposed or approved raceways
Smooth interior for easy wire pulling and no snags. Continuously interlocked aluminum strip.
Best Sellers
Fresh Days Alcohol Wipes With 75% Alcohol 80 pcs   ...
# M-03290    12/Case 20 oz. Can (Net Wt. 16.5 oz)   ...
  - 9" x 13"  - Disposable - Soft stretchable headba...
5 Mil Nitrile Gloves
Shop now!