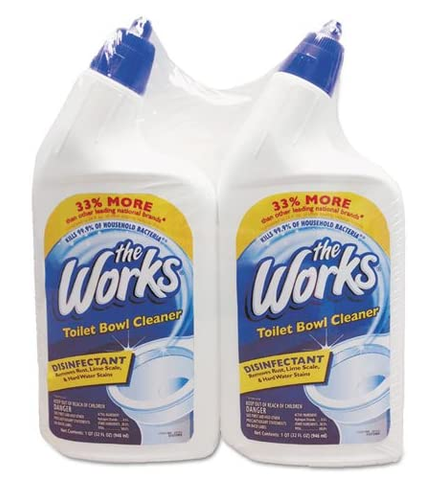 The Works Disinfectant Toilet Bowl Cleaner, 32 oz Bottle, 2/Pack #33302WK
Description:
The Works  Disinfectant Toilet Bowl Cleaner removes rust, lime, bowl stains and even hard water stains. It's safe for use in septic systems and public plumbing. Cleaning and disinfecting your bowl killing salmonella and e coli bacteria. For toilet bowl use only.

Best Sellers
Fresh Days Alcohol Wipes With 75% Alcohol 80 pcs   ...
# M-03290    12/Case 20 oz. Can (Net Wt. 16.5 oz)   ...
  - 9" x 13"  - Disposable - Soft stretchable headba...
5 Mil Nitrile Gloves
Shop now!