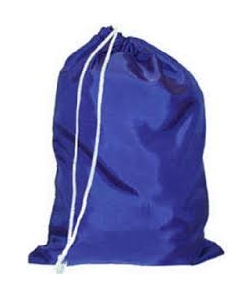 18 X 24 - 200 Denier Nylon Laundry Bags W/ Draw Cord Closure
Description:
200 Denier Nylon Laundry Bags With Draw Cord Closure Size: 18" X 24". Nylon Bags Are Sold And Priced By The Dozen.
    All nylon bags are made of 100% nylon 200 denier weight and manufactured in the u.S.A.
    Bags are used in healthcare, correctional, linen services, educational, hospitality industries and households.
    Nylon bags available in 8 different colors: (white, green, red, blue, orange, black, yellow, purple)
    Look for nylon bags available with 4 different closure: (flip- top, draw cord, zipper or velcro)
    Zipper and velcro closure: extra cost (see additional cost when ordering bags)`
Best Sellers
Fresh Days Alcohol Wipes With 75% Alcohol 80 pcs   ...
# M-03290    12/Case 20 oz. Can (Net Wt. 16.5 oz)   ...
  - 9" x 13"  - Disposable - Soft stretchable headba...
5 Mil Nitrile Gloves
Shop now!